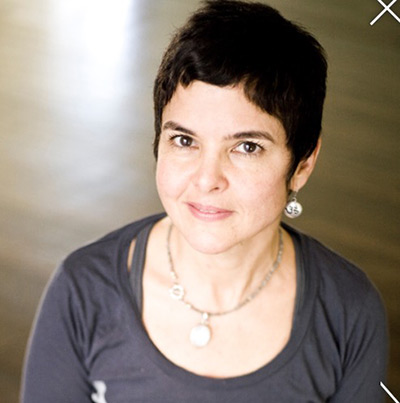 Ingrid Ortega – We are all born with an enlightened heart, with a calm and peaceful mind, and full Buddha belly breathing. In our yoga practice we are simply coming back to who we Are…to our Divine Essence.
Through my younger years in Venezuela, I had many broken bones and health issues. At one point in my late 20's I asked myself, 'Do I want to live this way?' In constant pain, so limited and restricted? Of course not! Two days later I met my first yoga teacher, Nancy. Within a few weeks I began to see the results of a consistent practice of yoga. After some years, I came to the United States, having faced many challenges, but along the way I realized one of the most important parts of yoga – that it is our perception that makes all the difference.
In 2001, I became certified to teach yoga at 7 Centers Yoga Arts in Sedona, AZ. My training was based on ancient Tantric Techniques of Yoga and Kriyas, developed by Yoga Master Swami Satyananda Saraswati. I have since added to my professional accreditations in becoming a Behavioral Health RN, proficiency in different Energy work modalities, Ashtanga training and Thai yoga. Traveling the world, I have gained not only a rich eclectic blend of yoga and healing practices, but also speak 4 languages.
So, hear I AM, continually learning, teaching, giving, and receiving the many Blessings and benefits of Yoga. I invite you to join me in a mindful, holistic practice, that encompasses strength building, safe alignment, healing movement and peace of mind.