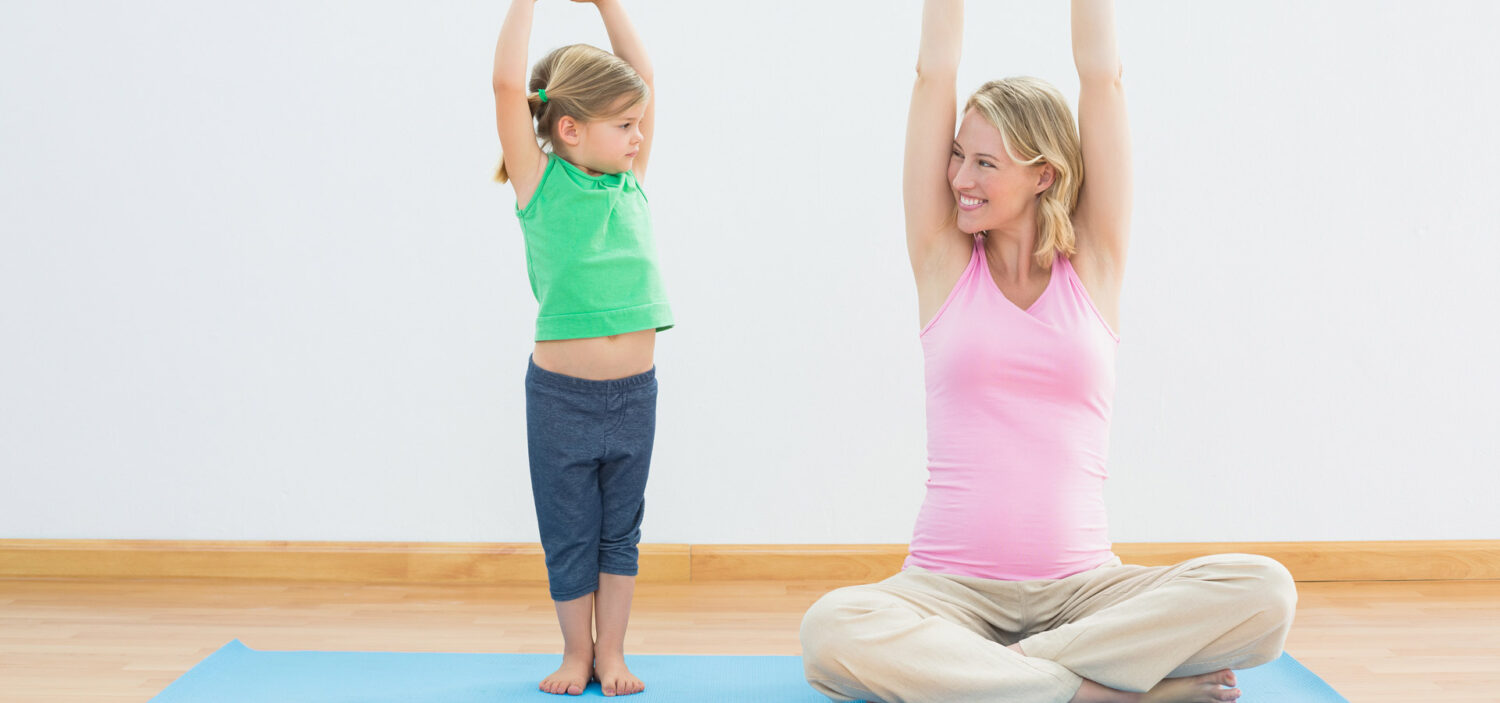 Family Yoga
Kids Yoga
(Ages 5-12)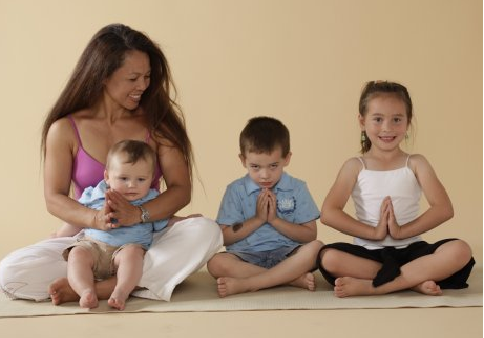 Emphasis is on fun and experiencing wisdom through movement, breath and imagination! Adults can take the concurrent classes that runs at the same time as the KIDS classes.
Please note: Adults are not allowed to take the Kids Yoga class, unless their child needs special assistance, and has been approved by the teacher in advance.
Out of consideration for other students and teachers, please do not bring sick or ill-feeling children to yoga.
Listen to a recent interview with Taylor Harris of Inner Vision Yoga as she interviewed with Dr. Tursha' Hamilton of The Practically Healthy Life Show on the benefits of yoga to children: http://tursha.info/1Hyn5iP
KIDS CLASS SCHEDULE
Kids Yoga Teachers
Taylor A graduate of the Teacher Training Program at Inner Vision Yoga and is excited to explore the world of yoga to children of all ages. She comes with the fun, gentle and caring attitude.
Nikki  After 18 years working as a midwives assistant and Doula, Nicki has assisted in over 50 Hospital and home-births. Prenatal yoga has been a way for Nikki to stay connected to the blessings of pregnancy and birth.
Kayla After practicing yoga for a few years she started to enthusiastically share yoga with her friends and family and soon realized that teaching yoga would be her next step in life. Her yoga classes offer her students a positive way to connect and better understand themselves in an energetic and playful atmosphere. Kayla brings her joy of yoga to help others live healthier lives on and off the mat.
Misty Living a life full of laughter, free of judgement, Misty seeks to find gratitude in all things. Misty feels a yoga practice can bring balance to all aspects of life; which for her include her children and family, as well as a passion for running and volunteering.
Kids Yoga Pricing
For kids under 17
Single Class $8
6-class package $36 (Valid for 6 months)
1-month unlimited yoga $49
Please note that no kids under 16 years of age are allowed in regular adult classes, unless approved by the teacher in advance. Parents must ask permission from the teacher in advance.
Prenatal Yoga and Baby & Me
For all expectant and new mothers
Please receive permission from your primary health care practitioner before starting this program.
Recommended age for babies to attend: from birth to 12 months. (When child becomes more mobile (walking) it is NOT recommended to take the class)
Prenatal Class
Gentle strengthening exercises to tone and relax mom's body before or after childbirth.
Provides a unique bonding time with your baby and opportunities to connect through postures, relaxation techniques, fun and breathing.
Circles of friendship expand as mothers gather to share this special time.
Prenatal yoga involves gentle strengthening exercises to tone and relax the expectant mothers body.  In addition, poses are introduced that prepare the mothers body for childbirth  Class provides a wonderful opportunity to connect with the growing baby as well as with other expecting mothers.  This class is appropriate for those women who have practiced yoga before as well as those who are new to yoga.
Baby-n-Me Yoga Workshops
A class designed for new moms/families to experience the benefits of  yoga while interacting with the new baby. Participants enjoy a full yoga class with poses chosen specifically to tone and heal the new mom's body but benefits can be experienced by anyone in attendance.
Strengthen the abdominal muscles, release tension in the shoulders, neck and back, slim and balance the entire body and calm the mind – a time to just have fun and bond with your new baby.
View our current Prenatal Yoga Classes
Rates:
$18 for individual classes OR Use your Inner Vision Class Package.
Prenatal Teachers
Friends of Prenatal Yoga
Additional Yoga Classes For Expectant Mothers
We offer additional classes appropriate for expectant mothers.
When taking these classes, please be sure to inform your instructor that you are pregnant and how far along you are in your pregnancy before class begins.
Gentle Yin/Yang Flow
Level 1
Level 1 Flow
Restorative
Yin
Yin/Gentle
Yin/Restorative
Yin/Visualization
CLASS SCHEDULE