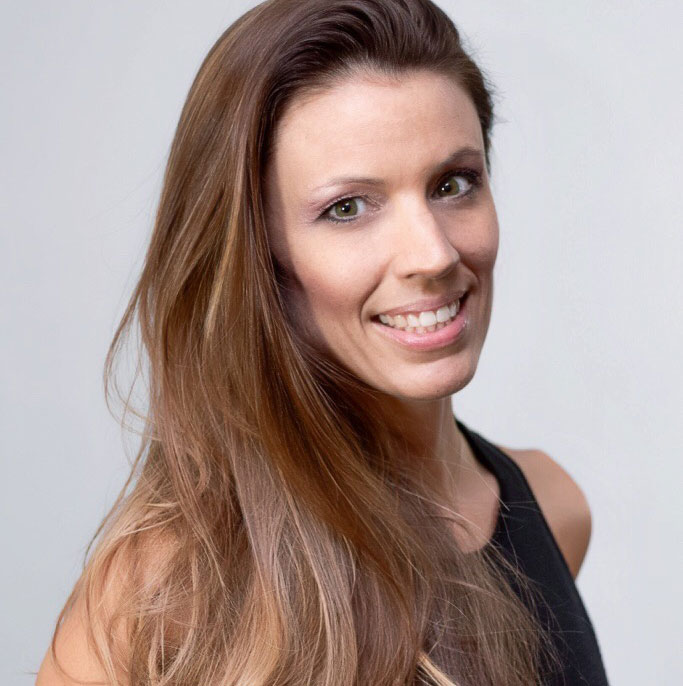 The Greatest Gift ~Lelsey Pelkey
Someone once said to me, "If you don't use your gifts, your gifts become your challenge…. If you dig into your challenge that will become your greatest gift." I believe this illustrates the purpose of life – Waking up and doing the work to sculpt yourself into who you are meant to be rather than the ways in which your circumstances or environment has shaped you. As long as I can remember, I had a knowing that my life's work would involve using my voice in a way that influences and creates change, but I didn't always use that for the good. I was child who loved to talk and sing, but that tune changed as I got older. I became a rebellious teenager who constantly challenged authority and any system of rules that I deemed oppressive. I was definitely effective when it came making things happen, only the way I was empowering myself and others wasn't necessarily for the greater good.
In 2004 I set out for a fresh start and relocated from MN to AZ. What I didn't realize is that a fresh start required much more than just a new location. Metaphorically speaking, this house needed much more than fresh paint and new shutters… the whole structure needed to be knocked right down to the foundation. There is nothing like the pain experienced when it feels like your identity has been ripped away. I felt alone, lost, and worthless. Fortunately, there's a part of my personality that never goes down without a fight and my nature is to seek. Not only was it my quest to dig myself out of the depths of despair and darkness of internal pain, but when I relocated to the southwest over a decade of addiction, trauma, shame and grief came with me.
Desert life led me deep into the world of personal development and the healing arts where I began to find little pieces of myself again. Over time I realized my gift of influence and drive to create change was still there only now there was an elevated quality to it. Eventually I started a life coaching business which led me to partnering with larger companies that understood the need for the type of service I was offering. I gained incredible experience where I got to create content and coach people from all over the world. Then it happened… my past came full circle. I was offered a position to help develop an empowerment program for a local charter high school that serviced "at-risk" youth. To be honest, I had no desire to work with that population and yet, I said yes to it. I was terrified. If these kids could serve up just a small portion of what I did when I was their age I had a right to be scared.
Call it a gift or maybe it's just what happens when your put in a position where your best option is to shut your mouth and listen. I went in without an agenda, I listened, and when I heard their stories my anticipation began to dissipate; I saw a piece of myself in each of them. Our stories may have been vastly different however, the essence of our pain was very much the same. I discovered I could not only be effective when it came to reaching a very tough crowd, but as a result substantial change was taking place. The program continued to develop and grow interest which brought opportunities to share what we were doing through public speaking.
I've heard that most people are more afraid of public speaking than they are of dying. I don't know if that is true, but if you saw what happened when I stood before a mass of people and opened my mouth to speak you might have thought I was dying… with every word my throat tightened. Id keep talking until eventually it was obvious that I couldn't breathe. Sometimes, if I was lucky, the words fell out of my mouth fast enough and it was over right before I thought I was going to pass out. I felt defeated and yet there was still a glimpse of grace.
When I spoke in a causal setting, I would take my shoes off and walk around the room. I discovered this not only changed my relationship to the audience, but something started to move though me. I felt grounded in my body and a resonance to my words as if they were part of a song or chant that I knew very well. There was a stream of consciousness could tap into and it felt effortless. As you can probably guess, this is what eventually led me to becoming a yoga teacher.
I share this with you for two reasons. First, I was asked to write something that gave students the opportunity to get to know me and this is just what came out. If you have been in my class you would probably agree my story carries a similar frequency to my teaching. I still find ways to challenge the authority and systems of oppression only my efforts encourage you tap into the real source of your power and address that issue within. Second, I share this with you because I know I am no different than anybody who might still be reading this. None of us have made this point unscathed by difficulty or challenges. Its only through experience that you'll get to know the truth – You are a creative force with the power to penetrate any situation. The sooner you believe that the better.
My challenges almost never turned out to be what I thought. It wasn't the circumstances, people, or situation I felt I was up against. It was me. And the truth is, as long as I am alive it will always be me. Developing the discipline and standard of commitment it takes to move beyond the impulse of immediacy and the superficial is not easy, but there IS a whole lot of freedom when you lean into discomfort. Life is a continual process, a constant application of choice, that you GET to be part of. This experience, every bit of it, is an invitation to choose. The question then becomes…. Will let your gift be your challenge OR will you dig into that challenge and find your greatest gift?
_____________________________________________________
Lesley Pelkey began a consistent yoga practice in 2007.  At the time, she was an avid runner.  After sustaining a back injury, she needed to seek out other methods of receiving the same meditational and physical benefits. It didn't take long before she realized the practice was providing much more than she initially expected; it had positively changed and influenced who she was.
Her teaching style reflects over a decade of experience working as a life coach and teacher of holistic health, wellness, and personal development.  Her classes are challenging, uplifting, yet approachable.  She believes that yoga not only strengthens the body, it also renews the mind and spirit.  Her approach inspires her students to look beyond the physical aspects of the practice both on and off their mats.
Lesley is a 200 hour E-RYT certified teacher who studied with John Salisbury.  Her passion for creating individual as well as world change has led her to pursue leadership, activism, and trauma informed trainings.  Some of her most prominent teachers in those fields include Seane Corn, Suzanne Sterling, and Hala Khouri.  In addition, she completed a 200 hr. Kundalini Yoga teacher training with Anahata Yoga and is continuing with advanced trainings and education for her 500 hr certification. Today, she works as a Realtor and Yoga Teacher.  She teaches at Phoenix area studios and corporations.